Merlin Library
Choose your school books through Merlin Library
To find the school books that you need, follow these simple steps.
Step 1: Select your level of education, for example Primary & Secondary
Step 2: After selecting your level of education, select your school accordingly, for example Sacred Heart College Secondary
Step 3: After selecting your school you will need to select the grade/form/year/level depending on which year/form/grade/level you are in, for example Year 10
Step 4: The last step is choosing your books. All the books will automatically be selected, however you can untick this option and choose individual books accordingly.
All the books come with covers (for an extra charge). If you would like to have a book without the cover just untick the cover from the respective book, or untick the all covers button, to remove all covers from all of your selected books.
Once you have selected your books, you can add them to your cart.
Then you can proceed to the check out and purchase your books. Before clicking on "Proceed to checkout", based on your preferences you can choose if you want the free delivery or the local delivery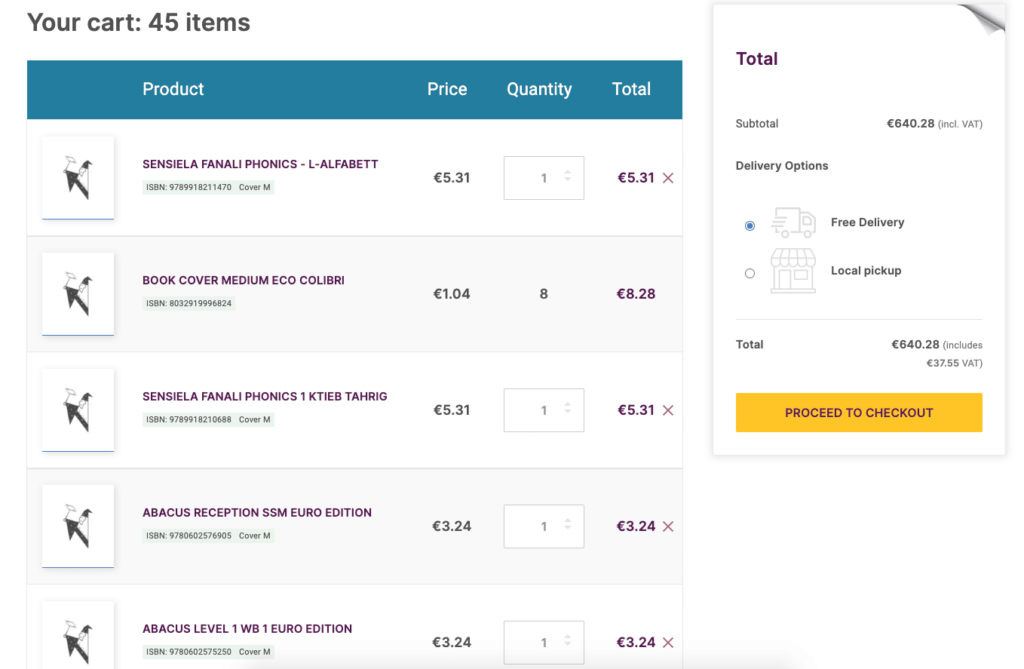 After clicking "Proceed to checkout" you will be asked to insert your billing information, such as name and surname, address…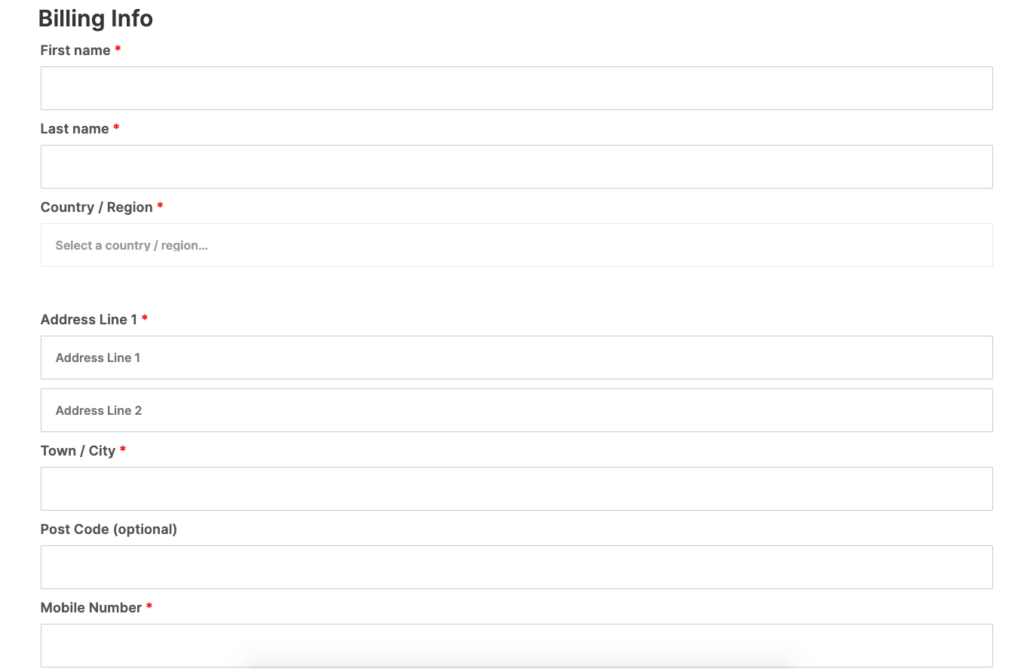 The next step is to fill in once again your information for the order. If you are not sure about the information you wrote previously you can go back.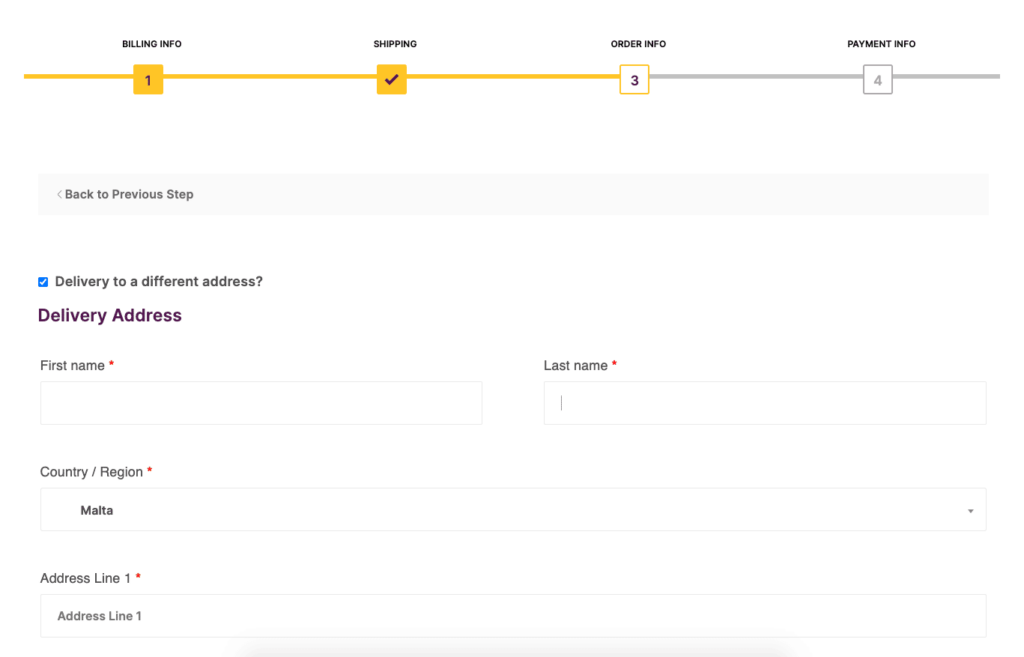 Once you're sure about the order information you can proceed to the payment information step.
Once you checked that all your needed books are on the list, scroll all the way down and press the "next" button that will lead you to the payment method. Now all you have to do is to input your card details and once your done just press the button "place order" and your payment will be successful